Contact buttons for jQuery,css3 and responsive websites
Simple attractive push buttons for a mobile device to make a direct call, mail or sms. A great marketing tool if you want to get in direct contact with your mobile visitors.
Works with jquery, a small css file and a simple tag in your webpage.
You can use this on any website responsive or not.
The buttons will only appear if your visitor use a mobile device.
The download package contains 12 ready to use theme colors.
For some examples click here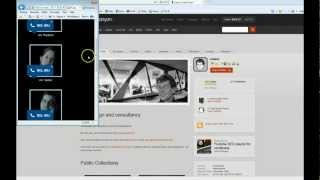 If you have any questions or improvements send me a message
« Producten overzicht